Episode 20: Gardening Jobs and Plants of Interest for November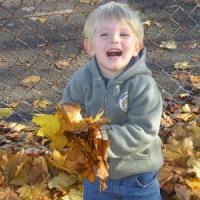 Our plant of the month; Callicarpa bodinieri var. giraldii 'Profusion', plants of interest for this month; Camellia sasanqua 'Plantation Pink' and Clematis 'Madame Julia Correvon' and jobs to do in the garden for November.
In this month's edition of the podcast we look at seasonal gardening jobs to do in the garden during the month of November and a selection of plants that look good in the garden at this time of year.
Review of the Glee Show - 01' 25"
Plant of the Month - 07' 19"
Our plant of the month for November is Callicarpa bodinieri var. giraldii 'Profusion' – Beauty Berry.
Hardy, deciduous shrub
Likes full sun or partial shade
Height up to 3m, spread 2.5m
Average growth rate
Flowers: small, pink, July
Foliage: 5-12cm young foliage is purplish, turning dark green in summer and later golden-purple in autumn
Fruit: clusters of violet, bead-like berries (4mm) in autumn , which remain into winter after the plant has lost its leaves, adding continued interest
Soil: fertile, well-drained soil. Can tolerate some lime in the soil.
RHS Award of Garden Merit
RHS Perfect for Pollinators
Berries and leaves used for flower arranging
Maintenance: Prune in early spring
Jobs in the Garden - 09' 40"
Take Hardwood Cuttings

Some shrubs are best propagated by taking hardwood cuttings at this time of year.
Cut 20cm long, pencil thick stems. The top cut should be sloping and just above a bud. The base cut should be horizontal, just below a bud.
Dip the base of the cutting in hormone rooting powder and then insert into a prepared slit trench that has had some grit or sand forked into the base
¾ of the length of the cutting should be in the soil.
Label your cuttings so you remember what they are when they have rooted in about 12 -18 months time.

Fallen leaves can be collected and stored for a couple of years to make your own leaf mould.
Once it has rotted down properly, leaf mould makes an excellent soil improver, especially if you want to make a heavy clay soil easier to work.
Leaf mould can even be used as seed compost.

Spread a net over garden ponds to catch falling leaves
Lift and divide congested herbaceous perennials, keep the vigorous outer shoots
Plant bare rooted trees and shrubs
Lightly fork over borders so that they absorb autumn rainfall quickly and efficiently
Gunnera manicata leaves can be cut back and used to cover the crowns for protection against winter weather
Cut lawns for the final time this year and arrange for the lawnmower to be serviced
Complete planting of tulip bulbs
Sites for new lawns can be prepared for seed sowing in the spring
In the Vegetable Garden - 12' 58"
Sow seeds inside of: Lettuce.
Sow seeds outside of: Broad beans.
Plant out: Garlic cloves and rhubarb crowns
Harvest: Swiss chard, Spinach, Cauliflower, Brussels sprouts, Swede, Leeks, Radish, Parsnips, Kale, Beetroot, Carrots, Cabbage and Lettuce
Plants of Note - 13' 39"
Two plants that we felt were worthy of note for this month are:
Hardy evergreen shrub
Average growth rate
6m tall, 3m spread
Strongly upright, but with an open habit
Partial shade, but preferably not east-facing
Soil: moist but well-drained, humus-rich, acid soil or ericaceous compost for pot-grown plants
Flowers: large pastel pink, single flowers with a large boss of golden yellow stamens, sweet fragrance, October to December
Foliage: glossy, dark green leaves
Protect from cold, dry winds and early morning sun to prevent damage to the emerging buds and flowers
Water plants in dry weather to prevent buds falling off
Apply a balanced fertiliser in mid-spring and June. Top-dress annually with well-rotted leaf mould
After flowering lightly prune to retain its shape
Hardy deciduous climber
Compact variety, good for container growing
Fast growing
3m tall, 1.5m spread
Full sun or partial shade
RHS Award of Garden Merit
Soil: fertile, well-drained soil
Flowers: deeply veined rich red and yellow stamen, 12cm, July to November
Foliage: mid to dark green leaves
Maintenance: cut back stems to a pair of strong buds about 15cm above ground before growth begins in early spring. Mulch in late winter with garden compost or well-rotted manure but avoid the crown
Good resistance to Clematis wilt
Useful Links
.
---